My game
A man gains a new experience of being on the verge of completing one world and moving to a new one. The lack of models which can be followed leads to confusion and despair. In a globalized and fragmented world, the concept of linearity of time has lost its relevance. Each moment can be a new starting point. This excess of freedom of choice undermines the existential security of man. Personal responsibility for the existence strategy has increased, which has necessitated the search for a new constant. Appeal to movement, constant action is no longer a civilizational solution, but the only way to maintain equilibrium.
Everyday effort to build your own world is an ongoing game which cannot be stopped. The speed at which matter moves to chaos does not allow stopping - a pause is dangerous. The garden, as a place of safety, is kept in life only by permanent care. For its balance, we have to constantly remove unnecessary weeds every day.
The project is made by a large-scale installation of a thistle - which is the counter-volume, counter-form of this garden. This negative matter is the starting point of the garden, it is a potential form which for some reason did not go into the final volume, did not fall into the category of beautiful. With the development of the garden its counter-form, structurally and energetically pole matter grows, which is the main experience of an artist, of a man today.

The main material of the installation is a thistle / ripple / weed - a widespread barbed weed that is popularly endowed with strong negative properties, such as being able to scare off the souls of the dead and devils, is considered unnecessary. The element of the installation is a ripple bear - a weed toy that my sister and me sculpted in my childhood when working with my parents in the garden... And this game makes more sense to me.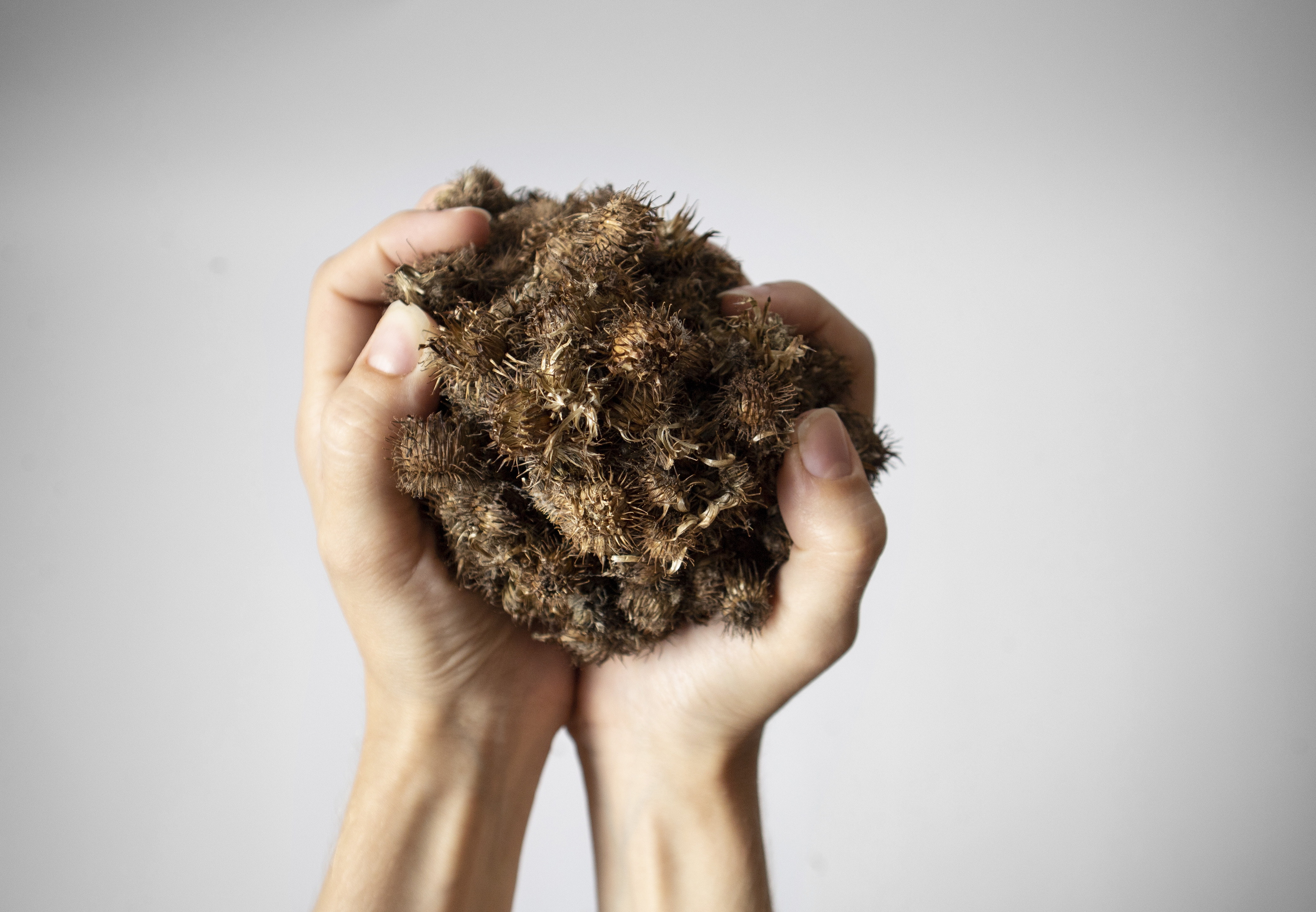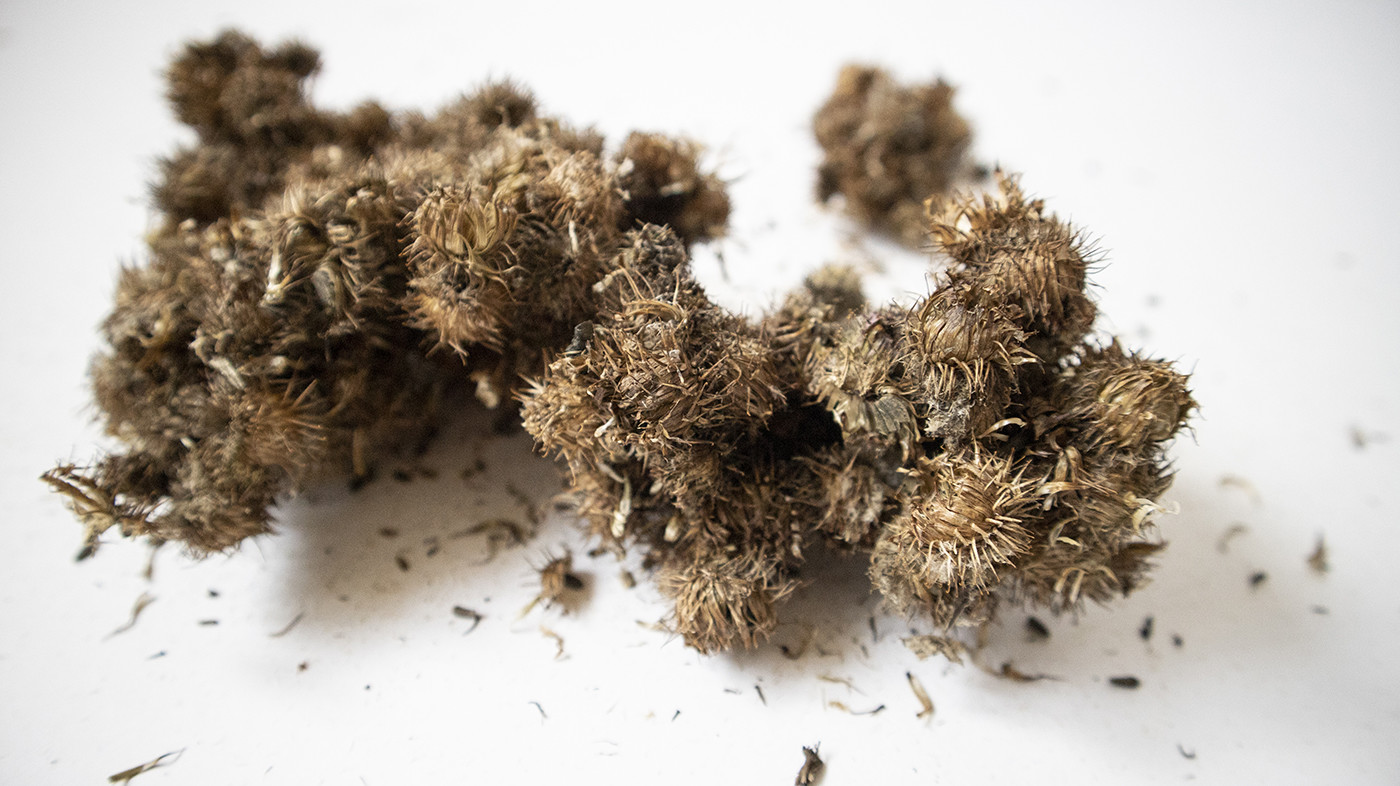 The installation was first presented at the 2019 Second Biennale of Young Art in Kharkiv. The project was a response to the concept of the festival "It seems I am entering our garden". Curators of the Biennale: DARyNA SKRYNYK-MYSKA, ANASTASIA YEVSEYEVa, BORyS FILONENKO.

The object was exhibited in one of the main locations of the Festival YermilovCenter from September 17 to October 31.