25. 01. 2020
"Lost Presence" in the Korsaks' Museum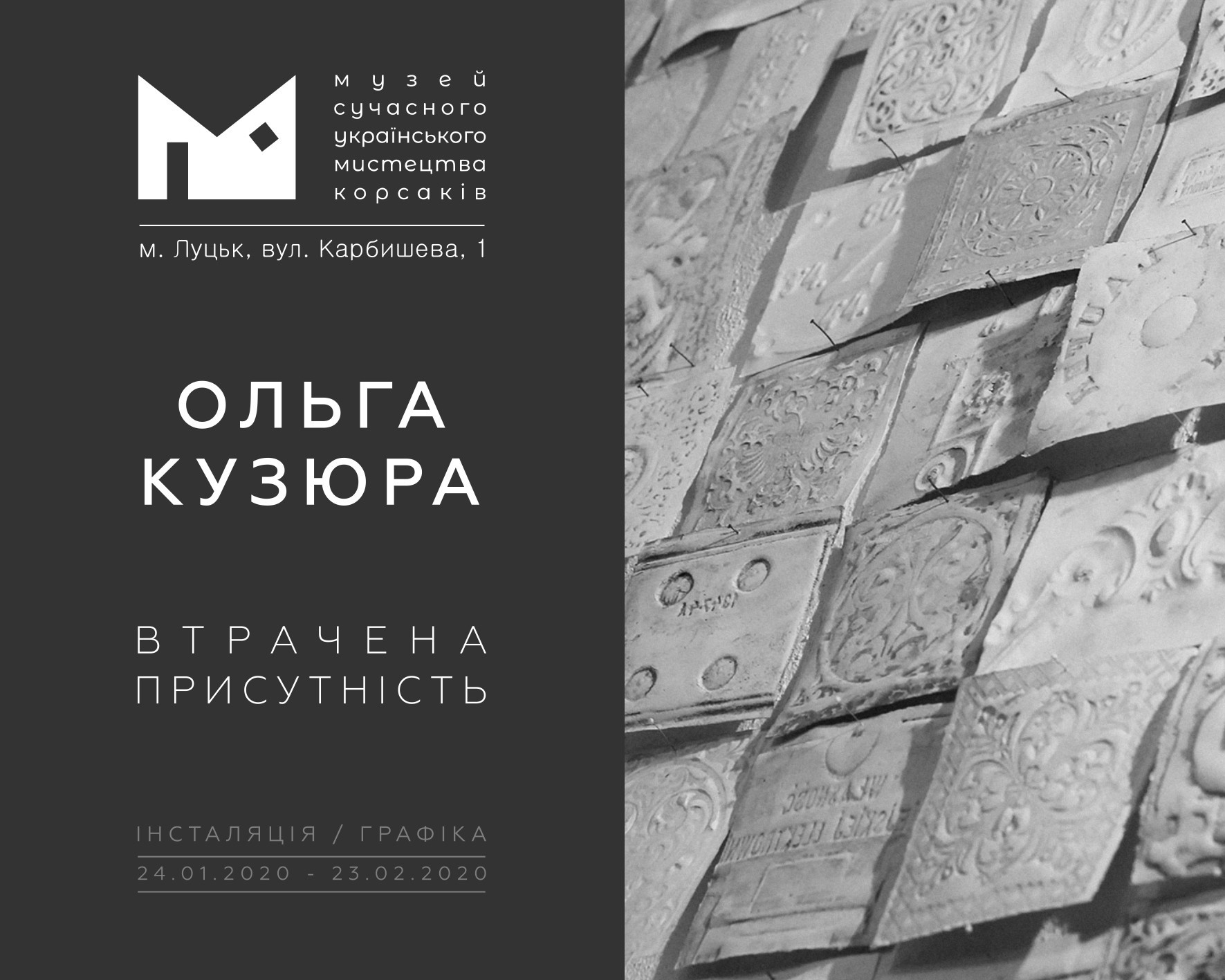 A presentation of the Lost Presence project took place at the Korsak's Museum of Ukrainian Contemporary Art at the beginning of 2020. The project has been presented to the present extent as its development continues. The exhibit included facilities and installation.

The official opening was held on January 24 at 5:00 pm (1, Karbysheva St., Lutsk).

The exhibition lasted until February 23.