13. 12. 2017
Soon in Lviv, the opening of the new project Shadow / Body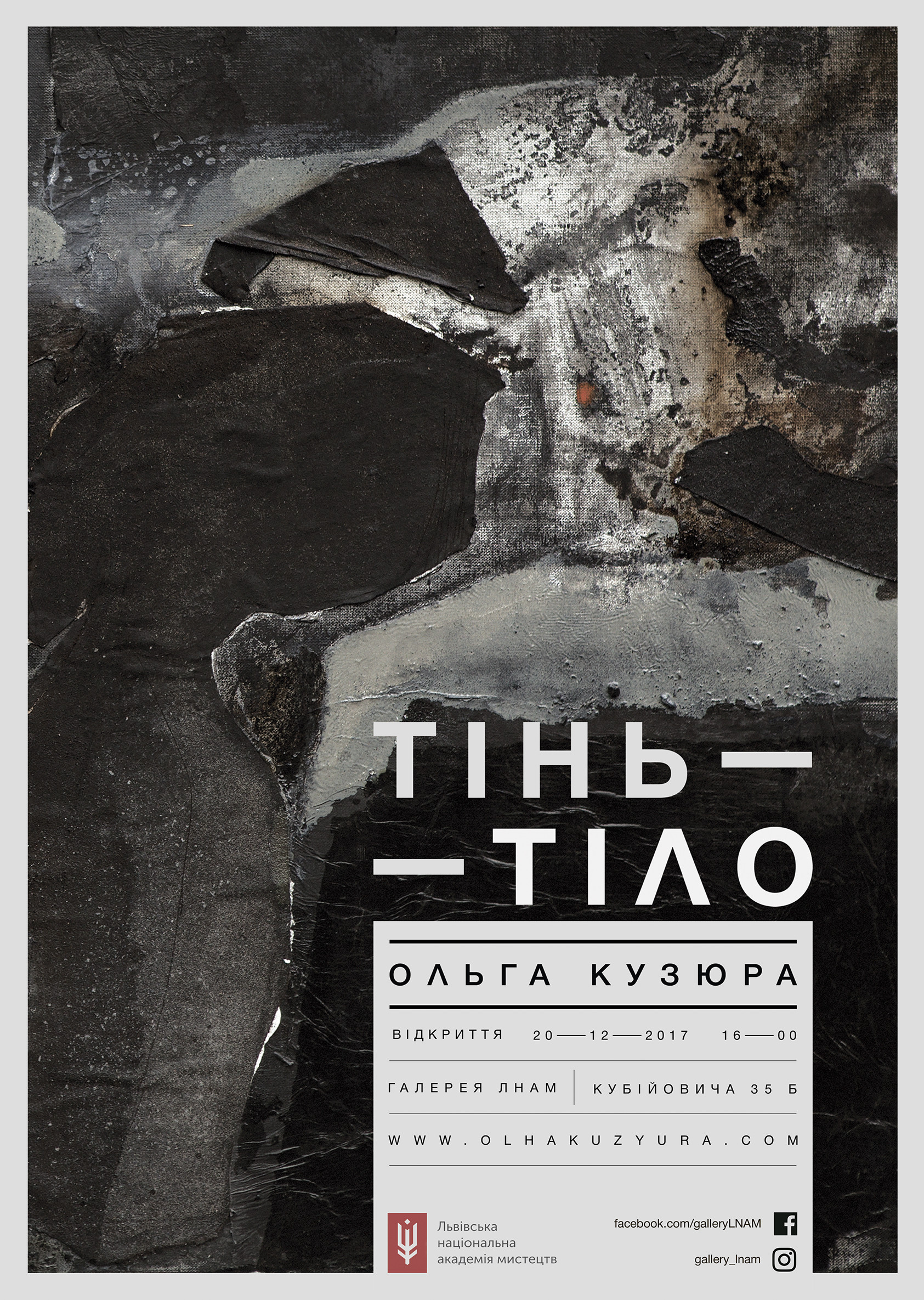 December 20 in Lviv, the opening of the new project Shadow / Body. The event will take place in the gallery of the Lviv National Academy of Art. Exposure will include more than a dozen large-format works performed during the last year. The works executed on canvas and cardboard are the result of experiments with materials and materiality ...

More details on the gallery page

gallery lnam

I invite everyone to open on Wednesday at 16:00
  
The exhibition will last until February 9, 2018.